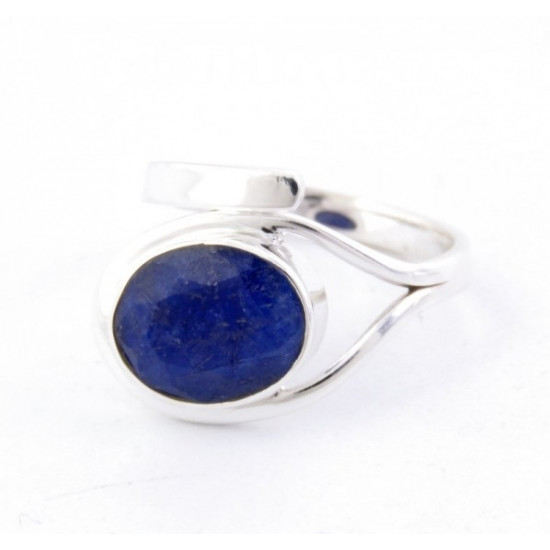 Information
Minerals
Sapphire
Size (mm)
12x15
Material
Silver 925
Made In
India
Sapphire - silver ring
Adjustable silver ring with natural stones.
Ring size: adjustable (regular resizing of the ring may cause the ring to break).
For centuries, sapphires have been considered a symbol of heaven. Sapphire is considered guardian stones, givers of truth, and providers of health and wealth. This stone is believed to bring a lot of joy, prosperity, inner peace, and protection. Sapphire can also be given to couples celebrating their 5th and 45th anniversaries. It is a symbol of energy and has many healing properties and helps open the wearer's third eye to deepen insight. The stone is steeped in religious history and folklore around the world. Blue sapphire is recommended for people who are going through a difficult phase of "Sade Sati" or "Dhaiya" in their life.