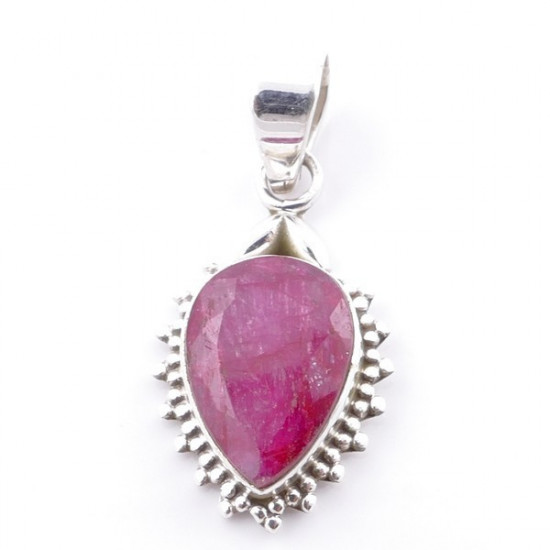 Information
Pendant size (mm)
25x15
Minerals
Ruby
Material
Silver 925
Made In
India
Ruby - silver pendant
Known as the "King of Stones", this powerful stone can bring about positive changes in the life of its wearer.
Ruby is one of the most valuable stones. It has a bright and cheerful energy that encourages us to love deeply and be good friends to everyone we meet.
Ruby is the most frequently mentioned stone in the Bible, it is also in the holy books of the world's major religions.